Center for Better Food Futures (BFF)
The Center for Better Food Futures (BFF) is a new interdisciplinary center housed jointly in the College of Arts and Letters and the College of Sciences. Its purpose is to support interdisciplinary research to inform better food futures. Specifically, we aim to encourage action-oriented research that investigates both the scientific underpinnings and social viability of low-input solutions to increase food security, support food livelihoods, and reduce the environmental footprint of food.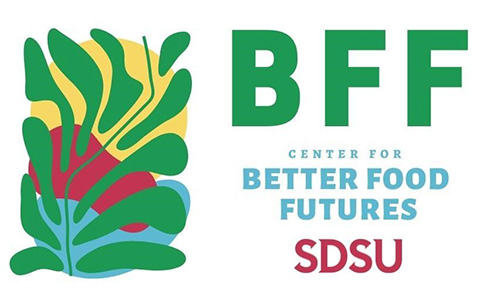 Research Spotlight

Transnational Approaches to Sustainable Food Futures: Integrated High-Impact Learning Experiences and Multiple Pathways to Food Careers
This project creates a high-impact program that includes team-taught courses, multi-site, bi-national internships, and integrated mentoring to incentivize Latinx undergraduate and graduate students to pursue food and agricultural careers. Indeed, because of cumulative educational and social barriers, Latinx students lack the skills and confidence to become leaders in solving food security and sustainability problems disproportionately burdening their communities - an educational gap we seek to remedy.
Upcoming Events
Imagining a Food System that Belongs to All of Us
April 21 @ 3:30 p.m. in SH 316
Climate change impacts and opportunities for California's natural and working lands: The role of the USDA Climate Hub
Feb 17 @ 3:30 p.m. in SH 316